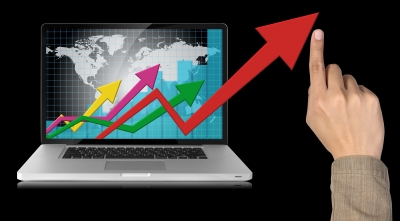 Through our Data Integration and Business Intelligence services, we help our customers transform raw data into information that can be used to improve executive decision-making. For managers, researchers, and analysts, we build query and reporting interfaces that provide the ability to perform routine data analyses as well as real-time monitoring of program performance, from aggregated, high-level views to detailed views of individual unit performance.
Business Intelligence services include:
Information consolidation
Data strategy
Decision support systems
Online (web-based) reports and on-the-fly data analysis tools
Dashboards that provide real-time, automatically updated monitoring and event management
Data Integration services include:
Legacy Conversation
Database design
Data warehousing design and development
Data mining and reporting
Data management system operations
Extract, Transform, Load (ETL)
Changed Data Capture (CDC)
Data Cleansing
Data Profiling
We build robust systems that follow industry standards and conventions to ensure an accurate, repeatable process. Quality assurance steps are built in to every part of our systems to provide the most stable and faster performing data structures for reporting.
BIG DATA ANALYTICS AND VISUALIZATION
The sheer volume of data is bound to overwhelm businesses. DURAMTECH LLC enable companies to set up Information portals that allow users to react or be pro-active to changing business scenarios by building digital warehouses, creating intelligent agents, performing click stream analysis and allowing users to search, access and distribute information, from any source, including but not limited to databases, documents and the world wide web.
Harness Data On-Demand.
As technology advances, big data has evolved, creating new opportunities for organizations to improve service levels and gain a competitive edge. The time-to-value of information can now be reduced to real-time, even when your data exists across many different systems – both onsite and in the cloud. With efficient systems and processes to manage hyperdata, user-driven predictive analysis, and the resulting enterprise gains, are possible.
Put Hyperdata to Work.
Specialized tools and integrations are needed to capitalize on assets in legacy systems and in disparate third party clouds. Today there are numerous automated discovery, aggregation, and visualization tools, and figuring out which ones will work best with your complex storage and processing infrastructure is a challenge. There may be built-in data detection capabilities that already exist that are not being utilized. In addition to the streamlined architecture that is needed for on-demand analytics, ease-of-use by less technical decision makers is critical for your project's success.
We Simplify Big Data.
DURAMTECH LLC has successfully completed many complex enterprise projects that involve massive volumes of data. Our team of information management experts has helped numerous companies and Government agencies with their analytics initiatives from architecture and solution design, to vendor selection, implementation and training, and on-going management and support. Our services include:
Predictive Analytics Initiatives
Complex Data Architecture Design
Analytics-as-a-Service
User-driven, Self-service Analytics
Data Discovery Projects
Information Management & Hyperdata Analytics
Visualization
Data Migration